building a future together
International Voluntary Service in Germany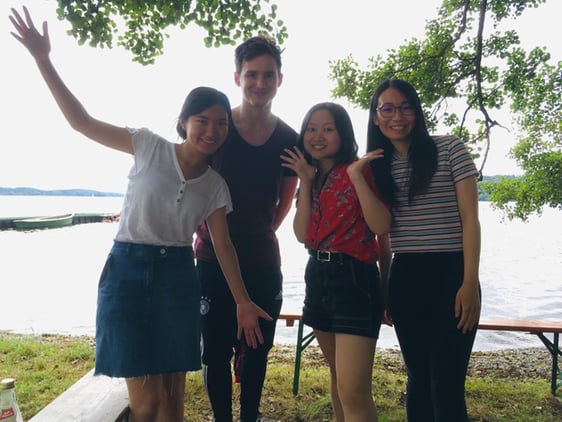 International Voluntary Service: 12 months from the End of August!
Application deadline: October 31
Do a 12-month voluntary service in Germany with short-term assignments in mainland China. Interesting social work areas await you in german YMCAs, an intense time for you with God and opportunities to leave your footprint in Germany.
Together with other volunteers, interns and YMCA employees, you will enter a completely new world and make this time your very own personal experience.
It is not only a time of work, but one of community, growing in faith, getting to know a different culture and having joy.
Learn to understand different cultures
international Youth Exchange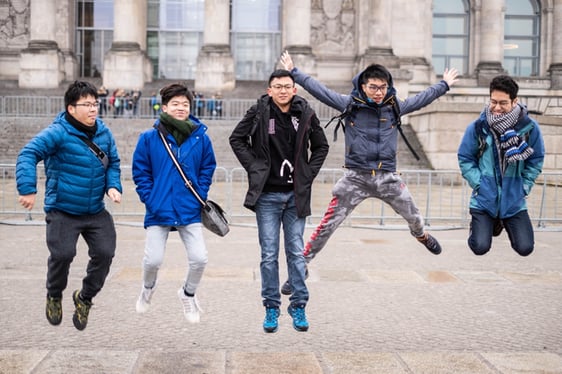 Every year, international youth exchange programs take place through the partnership of the YMCA Nuremberg, the Chinese YMCA of Hong Kong and the YMCA Guangzhou. Students from Germany have the opportunity to go on a study trip to Hong Kong and Guangzhou every spring and Chinese students from both cities come to visit us in the summert. However, we are developing more and more partnerships and thus also programs, such as an exchange between the YMCA Allgäu and the YMCA Chengdu, or study trips throughout China, including Beijing.
GERMAN STAFF in china
Several German YMCAs cooperating with Chinese YMCA's decided to send the couple Lea and Mario Drechsel as YMCA-secretaries to Hong Kong. German YMCA-secretaries working in the Chinese YMCAs are crucial for the intercultural communication, organisation, and collaboration of the YMCAs of both countries. It is necessary for the young adults working as volunteers in China to be accompanied pedagogically an­d pastorally. Only this personal supervision enables a promotion and stimulation of their development.
As a consequence, Mario and Lea Drechsel were sent to Hong Kong a in order to work at the Chinese YMCA of Hong Kong for the partnership.
Their service is completely funded by donations. Please help ensure the financing of this project with a donation.